Book Online
Bedrooms
Restaurant
Facilities
Kitchen Garden
Terms
Privacy
Access Statement
About Us
Our History
Weddings
Marquee Weddings
Meetings
Latest News
The Grimscote Manor Hotel
Lichfield Road, Coleshill, Birmingham, B46 1LH
Tel: 01675 464 222


Warwickshire Wedding Venue| Wedding venue in Coleshill | Coleshill wedding venue



A family run Coleshill hotel offering a charming setting for your stay whether business or pleasure








The Grimscote Manor Hotel

in Coleshill, Birmingham is a member of the Independents Hotel Association. A network of quality independently owned hotels throughout the UK. The Independents highly recommend the Grimscote Manor Hotel in Coleshill.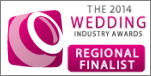 Warwickshire Wedding Venue - Grimscote Manor Hotel
The Grimscote Manor Hotel
A great Warwickshire wedding venue
The Grimscote Manor Hotel in Coleshill, Warwickshire prides itself on delivering you a personal and warm service where your experience should be as unique as you are. Set within 4 acres of woodlands and landscaped gardens, this Warwickshire Wedding Venue is perfect.
Our bedrooms offer a high standard of accommodation. Bright and stylish, each room offers a flat-screen TV and free WiFi access. In addition, we also offer our Brockington Suite which offers an extra special touch of luxury.
Here at Grimscote Manor we have a very unique wedding coordination team.
We have 12 en suite rooms and open all year round for business or pleasure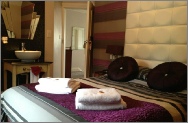 We are a licensed venue and offer a Marquee, intimate rooms and a pretty gardens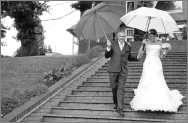 Our landscaped gardens offer a picturesque and peaceful setting for your special day.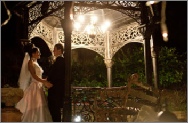 Our Warwickshire wedding marquee offers our special brides a unique space.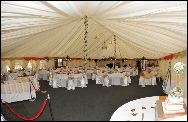 As everyone can imagine from a brides point of view a wedding wouldn't be a fairy tale wedding without her mum being there. It is every little girls dream and probably the most important day of your life.
Our personal niche in this fairy-tale dream is our wedding coordinating team of mother and daughter, who work together from the moment the arrangements and plans of the special day ahead is agreed. We think our mother and daughter team works really well because there is an input of traditional verses modern design and style to cater for all tastes and needs, because we pride ourselves on our high standards we all know that at the end of a very special day we can all go home knowing that we have provided a heart-felt service for all involved.
This award winning Warwickshire wedding venue, also offers a unique backdrop for your Wedding photos. Take advantage of the Stenhouse Bridge and Waterfall, the ornate steps, the Victorian Oriental Bandstand or our picturesque gardens and woodland. Marquee
Our experienced team can help plan your day from start to finish. Click here to contact us OR Call us on 01675 464 000 to find out more about our Warwickshire wedding venue.